Come along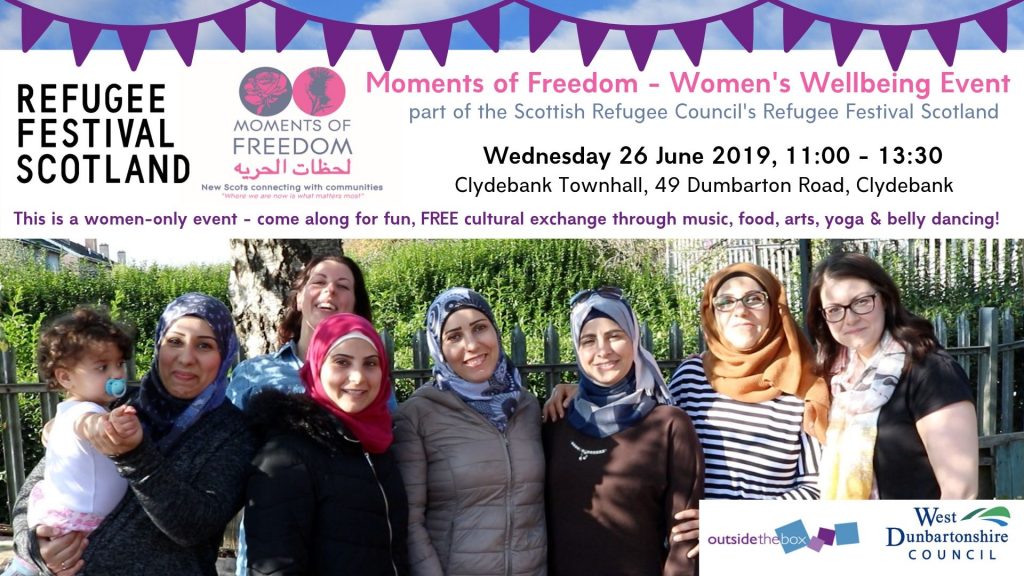 The Moments of Freedom group of New Scots women living in Clydebank are running a  women's wellbeing event as part of the Scottish Refugee Council's Refugee Festival Scotland.
This is a women-only wellbeing event- a welcoming space for all women of any age to unwind and take part in relaxation activities. The free event will offer women the chance for cultural exchange through music, food, arts and belly dancing.
The event is on a drop-in basis from 11am – 1.30pm but people are welcome to come along for the whole event too.