< Back to Blog
Consultancy Support Tender: Rural Wisdom and the rural policy context
Posted October 1st 2020 by Leon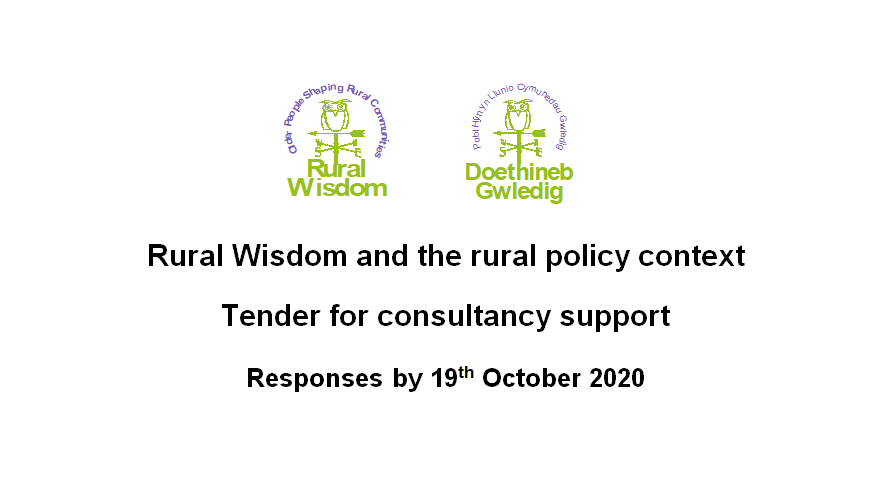 Rural Wisdom and the rural policy context: Tender for consultancy support
Responses by 19th October 2020
We are looking for a person or team to provide small-scale consultancy support.  You will help us show the links between policies that affect rural communities and the issues that are coming from Rural Wisdom.  This work will run until January 2022.
Our expected budget is £6,000-8,000, which includes VAT and any expenses.
All the details are below:
Consultancy Support Tender Information
About Rural Wisdom
Rural Wisdom is a development project that is supporting rural communities to work well for people as they get older.  It is funded by the National Lottery and is a partnership project with Outside the Box as the grant holder.
There are examples of what we do and the issues that come up in our blogs, updates and reports:  www.ruralwisdom.org
We look forward to your application!
Tags: consultancy tender, rural wisdom