< Back to Blog
Community Connections in the News
Posted October 18th 2019 by Community Connections - Eaglesham and Waterfoot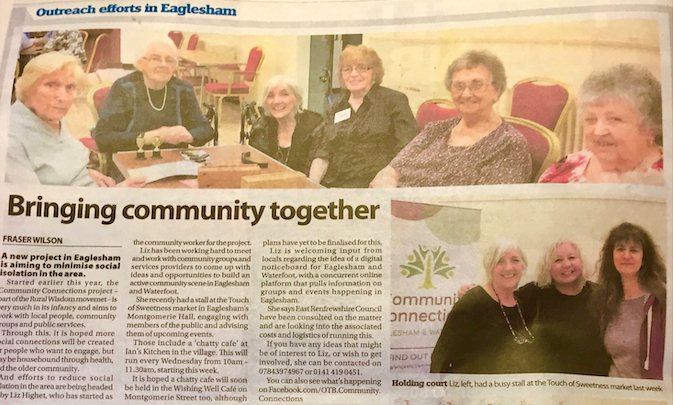 The East Kilbride News reported on the Community Connections Project with a story titled:
Bringing Community Together

A new project in Eaglesham is aiming to minimised social isolation in the area' in the East Kilbride News
It introduces the project, designed to reduce social isolation in the Eaglesham and Waterfoot area and describes Liz' hard efforts to get out and meet folk in the local community, hold events and encourage opportunities to bring people together. It's so nice to see such a positive story in a local newspaper, celebrating the work of the Community Connections Project.
You can read the full version here.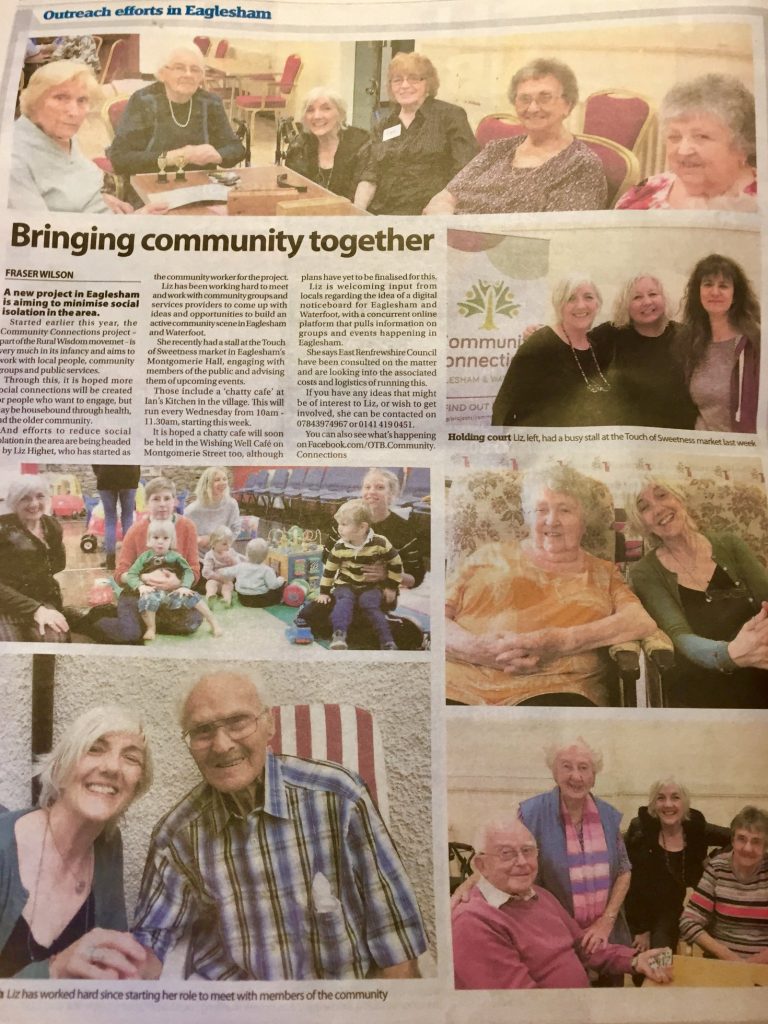 Community Connections is an Outside The Box project which has been funded by the Greater Renfrewshire & Inverclyde LEADER programme through The European Agricultural Fund for Rural Development: Europe investing in rural areas
Tags: