< Back to Blog
Come on, let's swish again!
Posted September 6th 2019 by Ania Sandland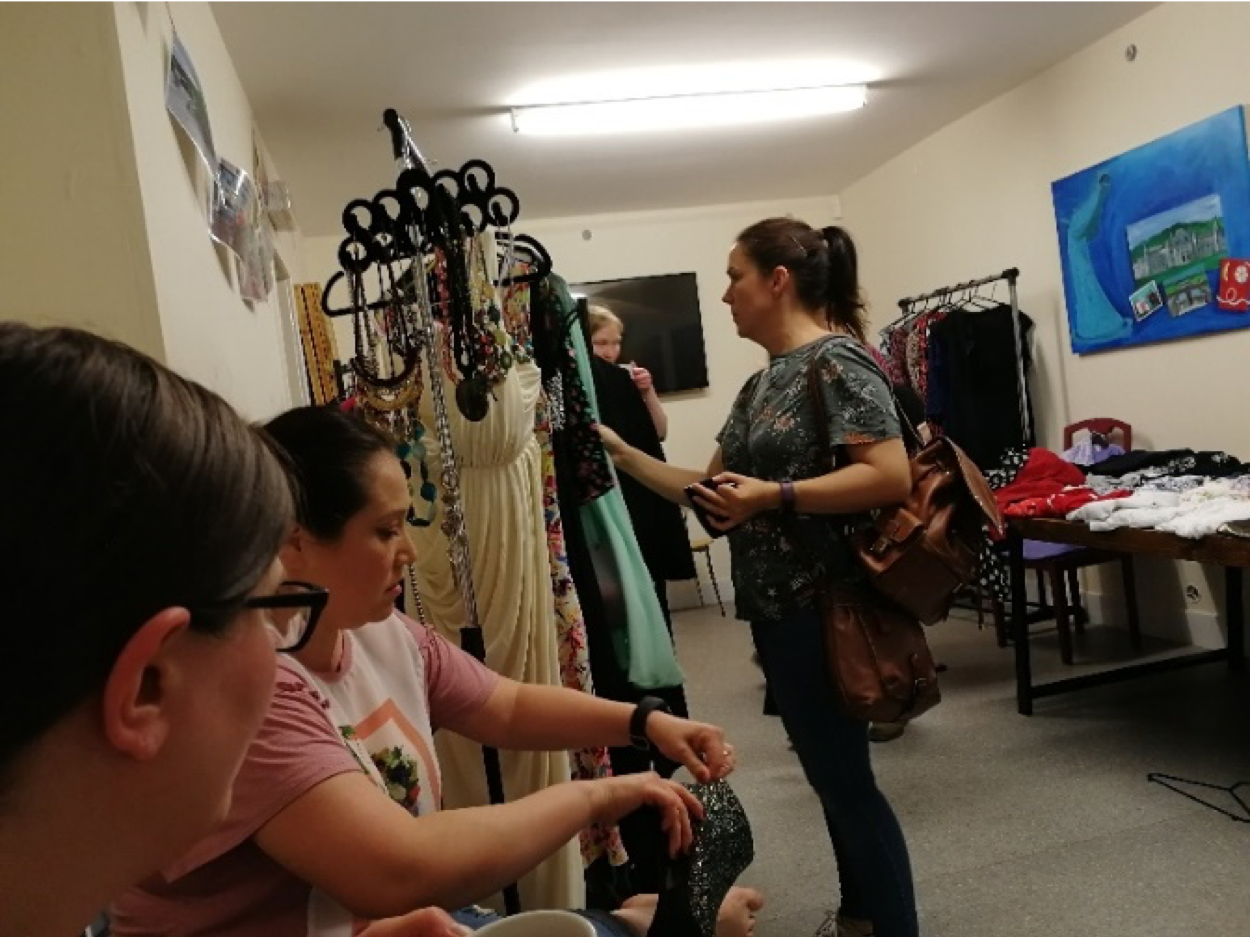 According to the latest figures from Oxfam, 11 million items of clothing are thrown away in the UK each week. So, to coincide with #SecondHandSeptember, we decided to make a dent in this number and held a fabulous Swish Event in Falkirk High Street.
Over two dozen women came and swapped clothes, accessories and shoes whilst chatting, laughing and enjoying some delicious complimentary refreshments generously donated by Morrisons supermarket in Falkirk.
This event was held as part of our Permission to Dream project, which focuses on peer support as a way of fostering self management, and is funded by the Alliance.
I was going to write about how the night went, but the feedback from the participants and the photos tell the story even better!
A fantastic night! Thank you so much for organising it! Great atmosphere, great, chat, lots of laughs – would love to come to another!
Brilliant idea for evening! Fantastic company, good variety of goods and all well presented. All people attending made everyone welcome. Keep up the good work and hopefully another event soon!!! Thank you.
Fantastic * love it Thanks!!!
Really fantastic, great ice breakers, real sisterhood vibe!!
Fantastic event – very friendly and everything well presented.
Lots to choose from, lovely event, thank you!
Have had a super time tonight and found some wonderful items that will update my wardrobe 😊 Thank you.
Thank you Ania – a magical evening! Full of fun and laughter 😊
Please can we have another event? So much fun!
A really good night, great atmosphere. Ania's groups are excellent.
Great night, lots of lovely clothes and accessories to choose from. You will need to organise another one.