< Back to Blog
A Big Lunch in Brechin
Posted July 2nd 2019 by Shona Laidlaw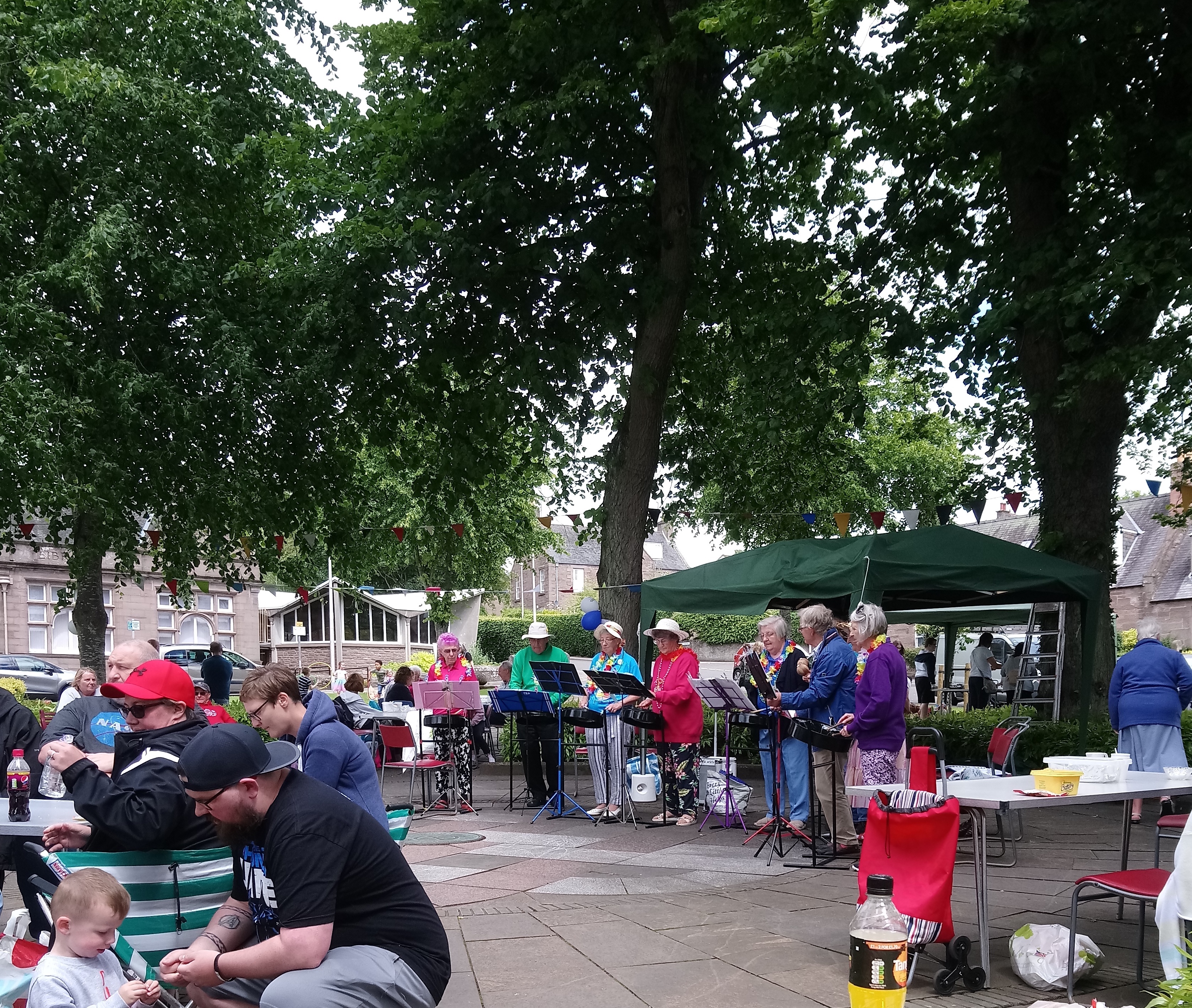 Strawberries and cream, Brechin City Brass Band and a friendly crowd attended the Brechin Big Lunch at St. Ninian's Square at the weekend.
This is the eighth year that the Brechin Big Lunch has been running. The Big Lunch is an idea from the Eden Project, made possible by the National Lottery, which sees an average of six million people annually sit down together for share food, fun and make new connections. It's a lovely way to bring communities together. For more info, see www.thebiglunch.com
This year, Brechin also played a part in the Big Lunch Community Walk, which saw four teams of walkers set off on journeys around the UK to connect communities. The Scotland team set off from Edinburgh on the 17th May and ended in Brechin on the 1st June, led by Brechin local, Derek Harper.
The Gardner Memorial Church Community Association, with support from Rural Wisdom came together from March onwards to put together well-oiled plans to hold this free, open event.
It was well attended by people from all over Brechin, who enjoyed the company, the food, tombola, the children's tug of war, face painting, cake n candy and Brechin Men's Shed offering their unique animal planters to raise funds for their project.
The afternoon was filled with music from the Gardner Steel Band and finished off (between rain showers) with a Ceilidh Band.  We love these videos posted on the Gardner Memorial Church Facebook page.
Tags: