< Back to Blog
New resource exploring dementia and sensory changes
Posted May 16th 2018 by Ciara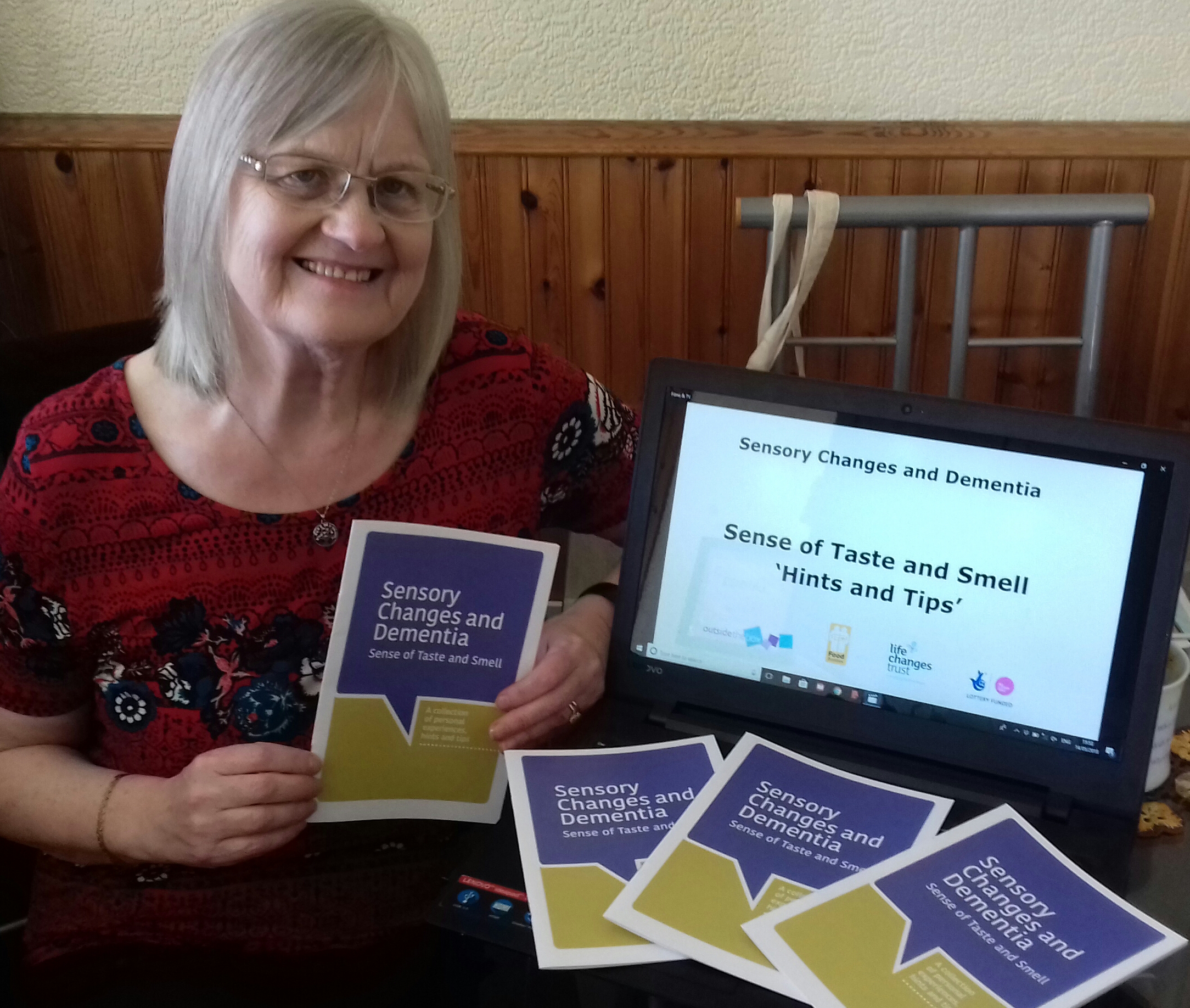 We are pleased to present Agnes Houston's newest booklet exploring dementia and sensory changes, specifically looking at changes to taste and smell. The booklet captures personal experiences as well as hints and tips to support people to live well with these changes.
There is also a short video that demonstrates some of the practical tips that people shared with us. Many of these relate to eating well with sensory changes and draws on helpful information provided by the Food Buddies project.
'This easy-to-read booklet and accompanying video highlight issues around sensory changes in dementia of which many may be unaware. It provides refreshing, real-life quotes and anecdotes which will serve to reassure others living with dementia, that they are not alone in experiencing these changes. It could also provide information for professionals such as GPs – or carers, paid and unpaid – about aspects they have not came across previously. Dementia is not just about memory, and if related sensory changes are recognised they can begin to be addressed. This will help people with dementia, and those that can offer support, to feel there are things they can do to take control and manage their experiences in a positive way.' Borders Food Buddies
We would like to thank everyone who shared their own experiences, hints and tips. The resources can be accessed on our website here: Taste and Smell Resources.
If you would like to receive paper copies of the booklet, please contact: kate@otbds.org
The booklet and film were funded by Life Changes Trust.