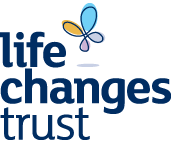 About
We are developing a peer-to-peer resource for people living with dementia who find their sense of taste and/or smell is changing.
Agnes Houston came up with the idea and it builds on the Sensory booklet that she produced last year. Outside the Box is working with Agnes and doing the practical parts of the project.
This is funded by Life Changes Trust.
What we are doing
We are gathering the experiences of people living with dementia about changes to their sense of taste and/or smell.
From this, we will produce a booklet. It will:
* Explain how this happens to some people.
* Share tips on how to adapt and live with the changes – such as what you eat and still enjoying the social aspects of food
How you can help us
Tell us about your experiences and your tips.
We have a few questions to get you started and help us draw together what people tell us.
* You could do this yourself.
* You could talk it over with someone else – get them to ask you the questions and record what you say.
* You can discuss it as a group with other people who live with dementia, and share your tips with each other as well as with us.
Then send it to us. These are ways that will work:
* Put it in an email: Ciara@otbds.org
* Send your notes to us by post: Unit 10, 150 Brand St, Glasgow, G51 1DH
Questions for Peer to Peer Support
.doc

Questions for Peer to Peer Support

[83.8KB] Having Different Conversations Topic: Mental Health, Older People | Format: Discussion Paper

Peer to Peer Notes on Smell

[117KB] Having Different Conversations Topic: Older People | Format: Discussion Paper

Peer to Peer Notes on Taste

[85.3KB] Having Different Conversations Topic: Older People | Format: Discussion Paper