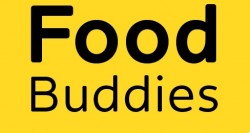 About the project
Food Buddies is a way for people to encourage and support each other around food.
Food Buddies starts with the concerns and priorities of a group of people in their community.
Each project builds on the assets of that community – the experience and skills of all the people involved, professional expertise and the resources in the local area.
There is reciprocity, rather than some people receiving a service from others.
The approach focuses on supporting and building relationships.
Food Buddies aims to be sustainable and for the impact to continue beyond a project that gets activities underway in an area.
Food Buddies complements what other food projects and other social inclusion projects do, and works in partnership with them.
Borders Food Buddies
This project develops peer support for people with dementia and for carers, with a focus on aspects of food and keeping well.
It started in October 2015 with funding over 5 years from Life Changes Trust.
Activities include:
Group activities that bring people together such as cooking classes doing food-related things together, and sessions on adapting to people's changing food needs
Encouragement and support for people with dementia and carers on ways to look after yourself
One-to-one peer support for people who prefer this and to help people follow up on the group activities
Long-term support as people's circumstances change for people who want this
We will make the peer support work for people across the range of situations and stages of dementia and caring.
A second aim is to share the experience of the people involved in the project:
Raise awareness about the benefits of peer support among people affected by dementia
Reach more people through Tips, recipe books and the like highlighting practical tips on what can help as well as raising awareness
Raise awareness among shops, food producers and retailers on what they can do to help.
The project will start in 2 locations in Borders in the first year and then build to reach other locations.
Falkirk Food Buddies
Falkirk Food Buddies brings together older people to encourage each other to eat better and reduce social isolation.
It covers all of Falkirk and district – the rural parts and smaller town as well as the bigger towns.
It is for all older people who want some company or support around food – shopping, cooking, eating and enjoying meals together.
It includes people who are not looking after themselves so well, such as following a bereavement or when they have health problems, including people who have dementia and their carers.
The project will be getting underway by summer 2016.
Activities that we are planning include:
Cooking classes
'Grow and cook' activities in partnerships with gardening projects
Building links with local shops, especially in smaller communities
Food and cultural diversity – what works for people from different communities and enjoying food from many places.
More Information
If you would like to find out more information about the projects, you can get in touch with:
Ania Sandland – Development Worker for Falkirk Food Buddies (mob: 07514 905945)
Jan Laing – Development Worker for Borders Food Buddies
Christine Ryder – Resource and Communications Worker for Borders & Falkirk Food Buddies
Events - Falkirk
Life Boost Cafe

Location: Dennyloanhead

The Life Boost Cafes are a series of weekly drop-in self-help sessions for people in the aged around 50-65. The sessions are held every Wednesday morning in Dennyloanhead. They are facilitated by a development worker and will address issues faced by the participants.