< Back to Blog
What did older people tell us they wanted more of in their community?
Posted July 12th 2017 by Alice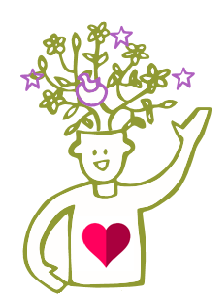 In May we helped run a series of intergenerational festivals where older and younger people could join together to get to know one another and share their skills. The events were led by an informal group of people from a range of organisations and community groups, including Outside the Box, Generations Working Together, East Renfrewshire Council, East Renfrewshire Culture and Leisure and local care homes. All together there were six events plus more discussions with other people at the groups and places they went to.
The events were really successful with over 160 people coming along. We were keen to hear a range of voices and it was fantastic to provide the space for so many people to share their perspectives on the issues that affect them.
At the events older people also shared ideas for ways they could help younger people and families, with people across generations spend more time together.
Some ideas were
• Residents in care homes spending time with children after school – taking pressure off parents picking up children and older people can help with hearing reading, playing games etc.
• Gardening together
"It would be great if there were more opportunities for people to be social and join in with events, even just going to the pub together"

"I'd like it if there were open days at churches, just to see what could happen"

"If there was more community involvement in our care home things would be better"
About the events
People were positive about the sessions. We want to have more in the future and this will help us make them even better.
"I love talking to people – I miss this"

"I'm really interested in finding out more about what is available in the community"

"I liked how friendly the staff were at the event; there were lots of open minded people there"
What is happening next?
Organisations in East Renfrewshire are taking ideas that people gave and making it part of the activities and services they provide. We are looking at how to take on more ideas that people gave for new activities.