< Back to Blog
Older people and bereavement
Posted May 15th 2018 by Alice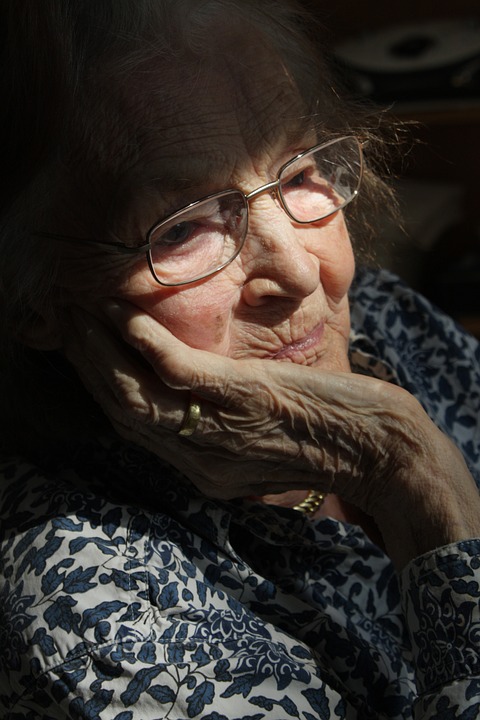 Last year we did a project with Scottish Care talking to older people about their mental health as they have grown older. We spoke to people in care homes, sheltered schemes and people who receive care at home in Hamilton, Edinburgh and Inverness.
We chatted with people about what life was like for them and asked them questions including what they did to help with their mental health and what they thought about living with loss.
"We had three deaths here, one after the other, of people I knew. It all happened at once. It's hard to lose friends but we all tried to help each other. Some people like to talk and some don't." 

"My husband died and I moved here. I'm still not used to it here. I'm not living my normal life here."

"It's good because I'm not left on my own, I have people around me, my family are nearby and there are people here who have had similar experiences. People here understand loss."
What we heard
Not everyone was comfortable talking about their experience of bereavement and loss. But nearly everyone mentioned losing friends and family as they got older. People talked about feeling isolated, lonely and low, as they had less friends and people around them who had shared or had similar experiences to them. People dying in the care home affects everyone living and working there, especially close friends, but this is not always acknowledged making it particular difficult for friends. We talked about living with loss and the kinds of things that may sometimes help. People talked about having distractions, acknowledging anniversaries and feeling safe and cared for.
"The staff here have helped with my grief. When I came here I was unwell and in bed for a long time. Only a few months ago I decided to get out of bed and not just wait to die. I've had a good life.

"Determination got me up and about."
Coping with loss
Nearly everyone we spoke with had been affected by loss, either a life partner or close friends or both. People found it hard to talk about it and talked about "just getting on with things". They had found their own ways to cope with loss and change in their lives. They had also drawn on support from staff and from other people who are at that services to help them in this.
People can face other losses, once they have started using the care service, such as further bereavements of friends they met, living in the care home or sheltered home. People talked about not having anyone left to chat with, or have sensible conversations with. It was a relief to discover, however, that there were many things that older people did to help them feel better when they were feeling down or was having a hard time remembering a partner or relative who had since died.
"I structure my day. Plants in the morning and in the afternoon too if I need to. I look after all my own affairs, like my finances. I use my iPad in the evening, it's a way for me to keep in touch with what's going on in the world."

"My son comes up every day and takes me and my friends out once a week so we sit and reminisce. That passes the night and is nice."

"If I feel a bit down I go for a walk. My niece and her friend visit a lot and the three of us are good friends."
Thank you to Scottish Care for supporting us with this project and to all the amazing members of staff that we met through our project who take the time to chat with the people in their care.