< Back to Blog
Family Sentence: Not my crime, still my sentence
Posted June 4th 2018 by Ciara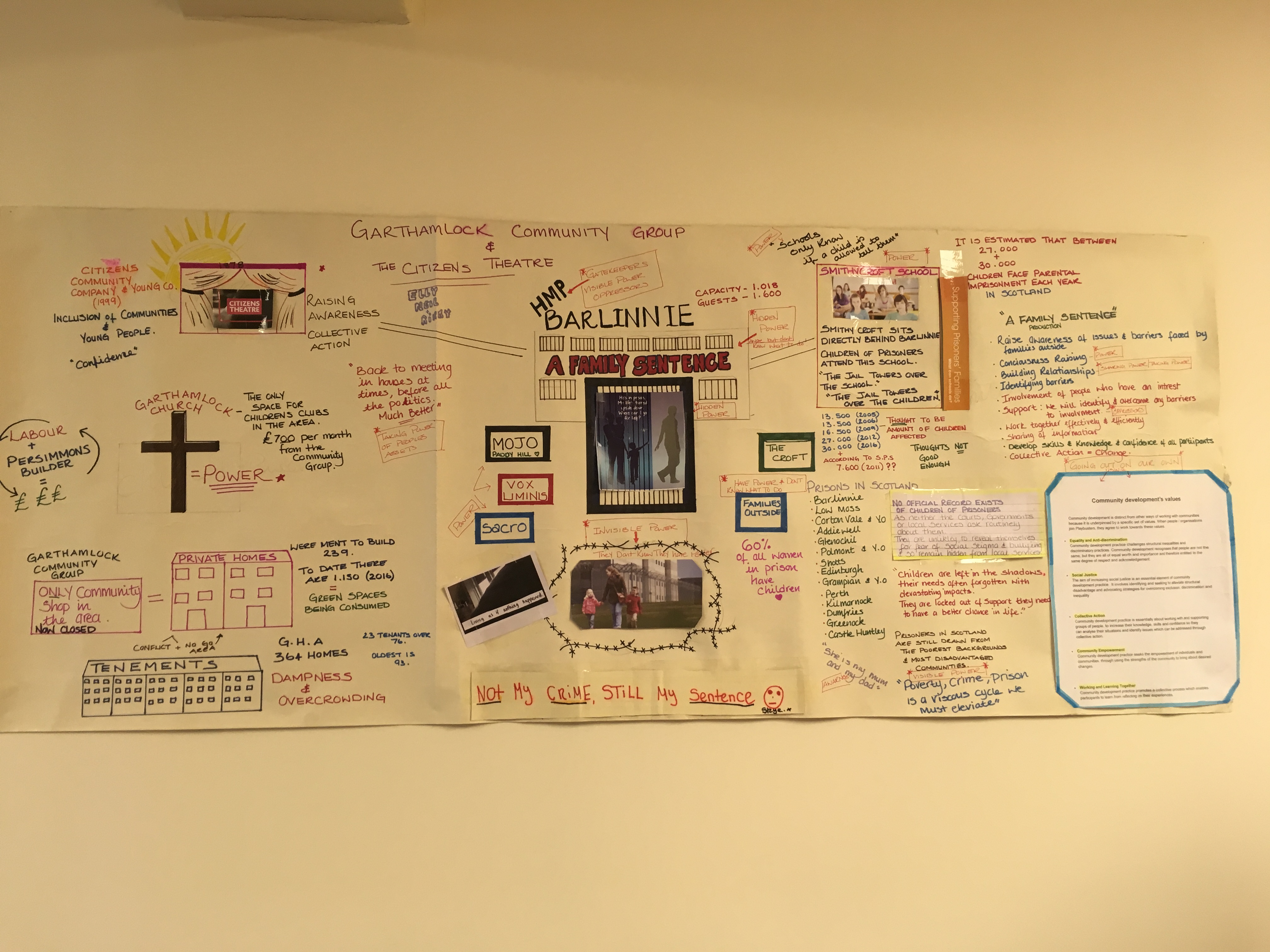 For the past few months Outside the Box have been working with Family Sentence, a group of women who have family members or partners in the criminal justice system. We have been thinking about what the aims of the group are, how to help other people and raise awareness, and how to look after ourselves too.
The group have been meeting every two weeks and have done activities to support their well being such as getting their nails done and visiting the Glasgow Women's Library. At the moment we are planning some picnics over the summer and a trip to Liverpool to visit the Prisoners Families group who are doing good work there that we hope to learn from!
It has been great having a space for the women to come together and share their experiences and knowledge. We are looking forward to continuing the project and seeing where it goes!